Finbarr Corr
Motivated to write about subjects for which I feel geniune passion.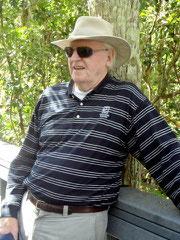 I grew up in Ireland during the forties and fifties in a large middle class Irish Catholic family, and I am left with many pleasant memories. During the same time period Pulitzer Prize winning author Frank McCourt had a very different experience, which he reported in a painful dramatic fashion in Angela's Ashes. Several Irish-born friends, disgusted with Frank's story, said to me, "Finbarr, you are a good story teller, why don't you write an upbeat story of your childhood in Ireland?" That is how it all began. Nobody has a made a movie of my story A Kid from Legaginney, although a few people suggested it. Over 3,000 have read it and several have asked, "When are you going to tell the rest of the story Finbarr?"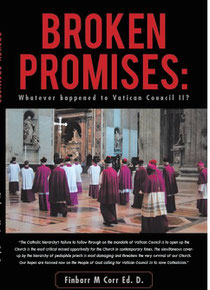 My sixth book Broken Promises: Whatever happened to Vatican Council II? is an objective report written by me, a resigned priest, who passionately loves and respects the Catholic Church. The two plus years of research on the Church worldwide reveals a missed opportunity by the Catholic hierarchy to bring their Church forward to the twenty first century. By ignoring the dictates that they themselves, and their predecessors, passed at Vatican II and covering up the crimes of pedophile priests, our beloved Church is struggling to survive worldwide.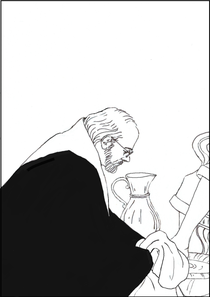 "Finbarr Corr has written a book from the passion of his life and the depth of his pastoral experience with people. Many readers committed to Church reform, will find themselves and their hopes in these pages."
       Dr. Anthony T. Padovano,
                            Catholic Theologian  

"Power corrupts and absolute power corrupts absolutely."
        Baron Emerich Acton,
        historian and moralist,
                                  1834-1902

The complete list of the books I've written:
A Kid from Legaginney
Bridges from Legaginney 
Living Laughing and Loving thru Marriage  
The Many Loves of Joe Carroll  
Up Close and Personal: Talking to Teens and Parents.
Broken Promises: Whatever Happened to Vatican Council II?